Grafik artysta i projektant w Berlinie
Sebastian Grochocki używa tradycyjnych technik graficznych do tworzenia sztuki na papierze
The Last Supper as an NFT
I am happy to announce that now you can support my art by buying the digital version of my printmaking as a non-fungible token stored on Etherium's blockchain. Just connect your crypto wallet with Rarible and sign the transaction with ETH. You can find my personal account at Rarible. If you would like to learn more about the Rarible please visit FAQ.
Prace nad Nibiru trwały dwa lata. Jest to praca graficzna wykonana w rzadkiej technice gipsorytu połączonej z technika drzeworytu. Stwierdzenie praca wielkoformatowa nie jest w stanie opisać formatu tego projektu, jest to praca gigantyczna, a w zasadzie największa grafika artystyczna jaka została wykonana w technice gipsorytu. Czytaj więcej
Phaethon, during COVID
Mała forma graficzna, 21,5×21,5 cm, 2020
December 6, 2020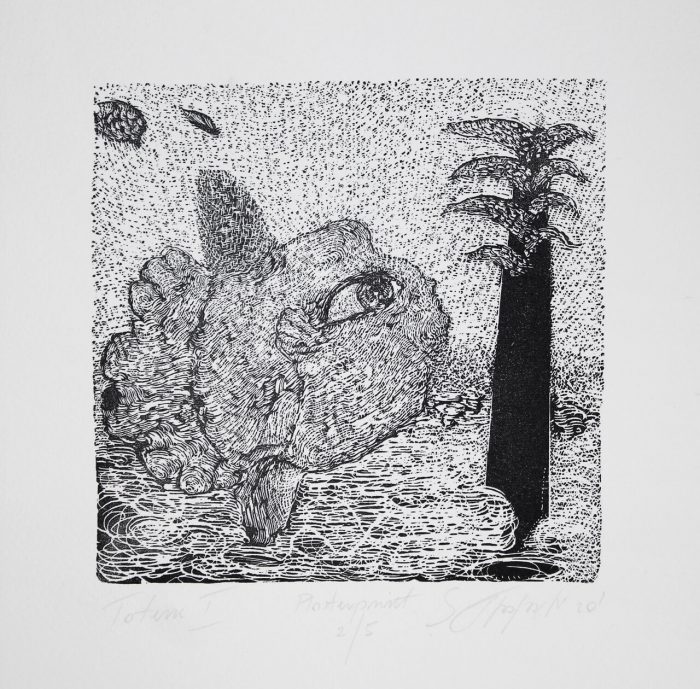 Totem I, Plaster-print, 2020
Small Graphic Form in plaster print technique, 16×16 cm, 2020
November 7, 2020
Large-scale printmaking 2020
It took me over two years to accomplish the largest block print that has ever been seen. The title of the print is 'Nibiru', 280 x 840 cm, Plaster-print + woodcut technique. If you are interested in the printing process you can find more information in the blog article.
June 3, 2020
Civilizations
One of the lastest pinhole photographs taken on fomapan 5×7 film sheet. The work title is "Civilizations". Project contains b&w and color photographs
January 8, 2019
Visiting Japan
My recent video from a breathtaking journey around Japan! and a little bit nostalgic. I have been in Tokyo, Kyoto, Fujiyoshida, and many other small cities. Unfortunately, the typhoon over fuji messed with my plans to reach the peak of Fuji mountain. Special thanks to Yaken, Nymano, and Kudasai for sharing the soundtracks!
October 2, 2018
Ghost of Japan
Hello! Recently I have received my pinhole photographs from the lab, in the blog post Ghost of Japan you can see pinhole photographs that I took during my trip around Japan! Read more
September 18, 2018
Sketches from Italy
Hello Sunday evening! Check the last blog post Sketches from Italy
August 2, 2018
Opening ceremony
Video footage from opening ceremonies of 2nd International Print Biennial Lodz 2018! On exhibitions we could see over 160 printmaking artworks! Big thanks for professional photographs for adammarciniak.com
April 26, 2018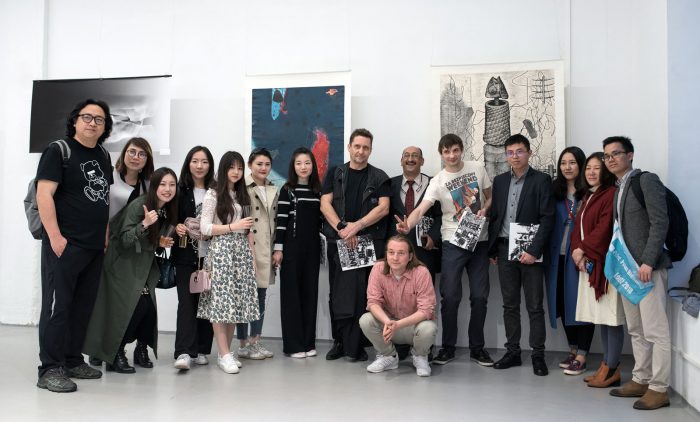 2nd International Print Biennial Lodz
I am really happy that this year so many brilliant Chinese artists had visited me at the opening ceremony of the 2nd International Print Biennial Lodz post-contest exhibition. These two days were really intensive – It was so cool! I am missing all of you!
April 2, 2018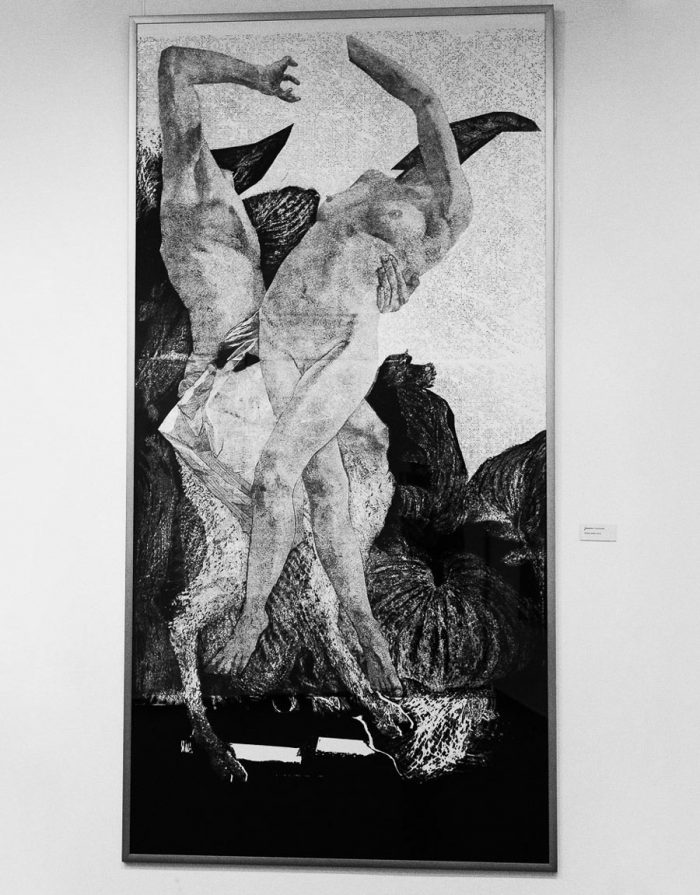 Large-scale printmaking
Satyr on the exhibition in Poland! Artwork made in woodcut and plaster relief print technique, 250 x 124 cm, printed on Hahnemühle paper 350 gm2
October 16, 2017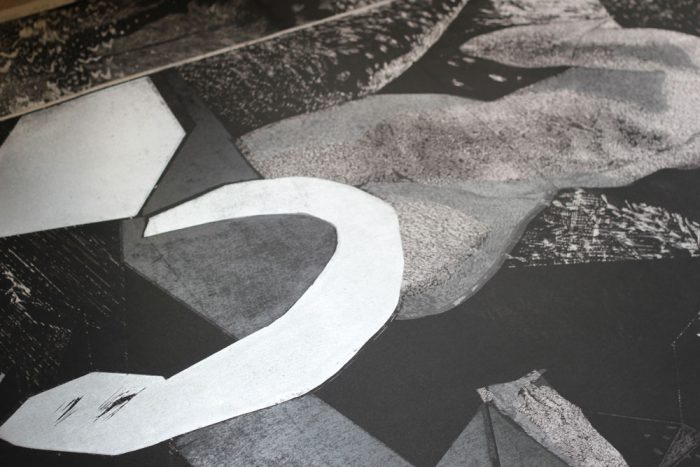 Silver print
The last printing process was to add an additional silver layer on the paper.
July 2, 2017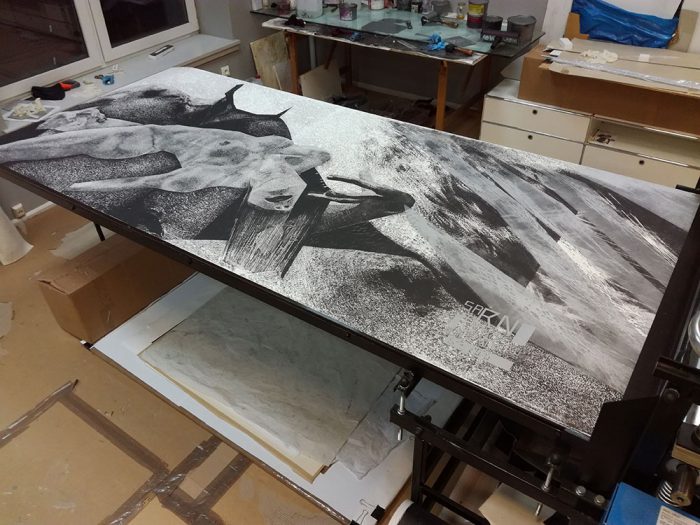 Saturn: Printing
The additional printing process of Saturn. This is 5th copy from the 7th. Saturn has been printed on Hahnemühle paper 350 gm2 with black and silver offset color.
June 23, 2017
Korea 2017
I have just came back from a breathtaking journey around South Korea! It is a great artist's experience which will be inspiration for the upcoming arts.
April 2, 2017
No title 2017
The last woodcut in this year. The size of matrix is 155 cm of height and 110 cm of width. At this moment this is the middle state of the print.
February 2, 2017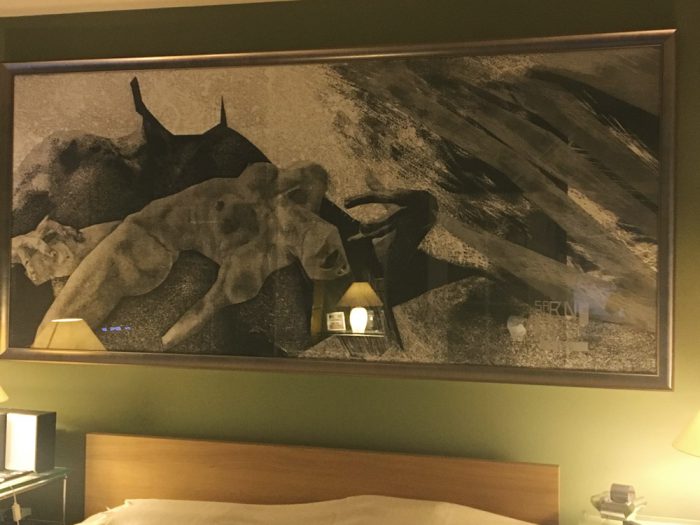 The last Saturn
My Last print (5/7 edition) has been framed in horizontal orientation! Saturn has 280 cm of width and 124 cm of height, printed on Hahnemühle paper 350gm2
January 30, 2017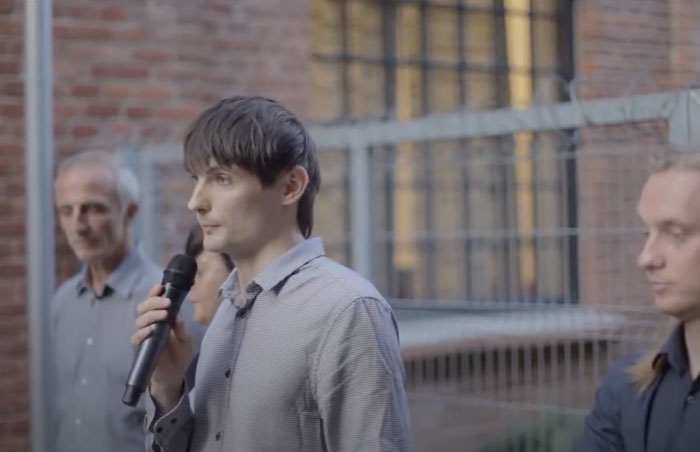 1st International Print Biennial Lodz
Documentary film from the opening of the post-contest exhibition of the 1st International Print Biennial Łódź 2016. Sebiko Studio was a co-organizer of the event! It took place in Art Inkubator, a post-industrial building dedicated to help and promote creative companies at the beginning of their activity and to organize exhibitions.
October 2, 2016
The Nike: Large-scale printmaking
This video shows how I work on with large size print in plaster print and woodcut technique.
August 2, 2015